Fish, wildlife & habitat coalition of british columbia
28 organizations
1000 businesses
275,000 British Columbians
OBJECTIVES
WHY FISH, WILDLIFE & HABITAT COALITION?
Legislation

Funding

Governance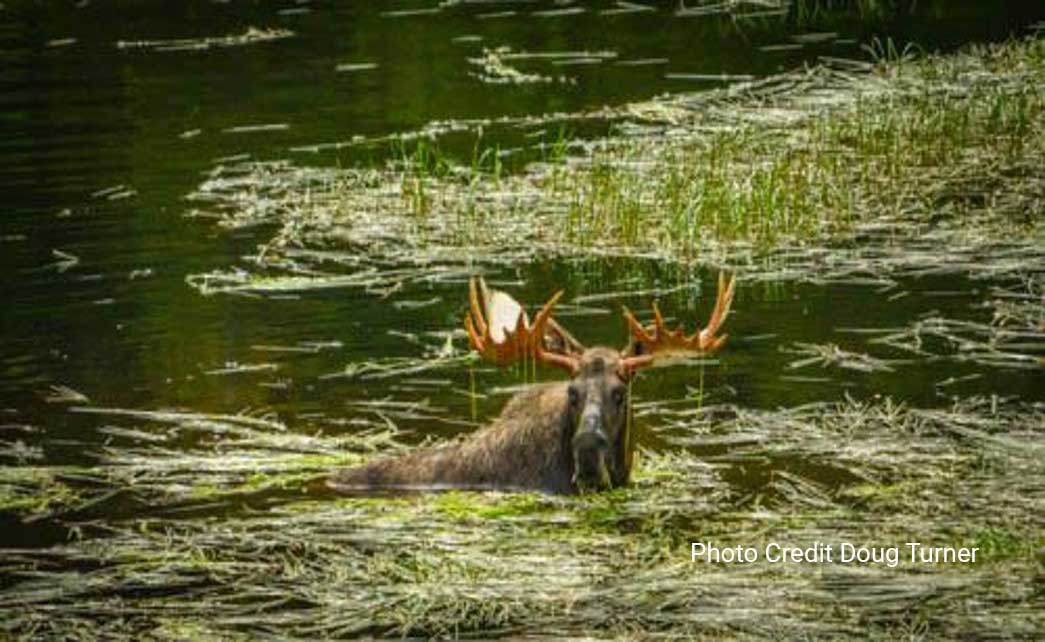 1,800 species in decline in province

Lowest funding for fish and wildlife management compared to seven jurisdictions in Western North America 

No Endangered Species Act, Biodiversity Act

Growing lack of trust in government processes among stakeholders.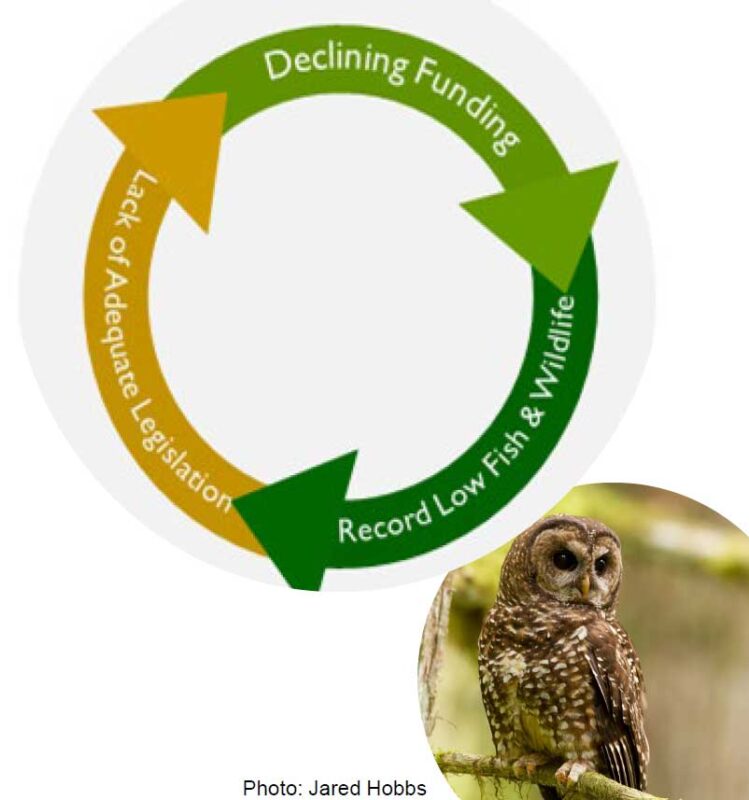 BC as a global leader in Fish, Wildlife, Habitat Management What Does Success Look Like?
Objectives being met, all management levers being applied
Funding is dedicated and spent on-the-ground
FWH are enshrined in legislation
Reconciliation moves forward through shared values
Resource extraction is balanced with FWH and Jobs are created in the sustainable economy
FWH values are increasing (net gain)
Food security is improved
1. LNRO Re-organization
2. Controlled burns and post-fire management
3. Regional Operations Management
4. Dedicated Funding
5. FRPA II
6. Inter-agency and Ministry Coordination (25X25 and 30X30)

Legislated objectives for fish, wildlife and habitat

Modernization relevant legislation  to prioritize wildlife

FRPA, Transportation, Mines, Parks

25X25 goals

Dedicated and coordinated funding mechanisms
SUPPORTING GOVERNMENT PRIORITIES
Economic opportunity

Environmental sustainability

Reconciliation

Climate adaptation

Together for Wildlife

New Ministry for Lands and Resource Operations

Watershed security

Biodiversity strategy

Wild salmon strategy

Pacific salmon strategy (fed)

Coastal strategy

BC Parks

Old Growth Strategic Review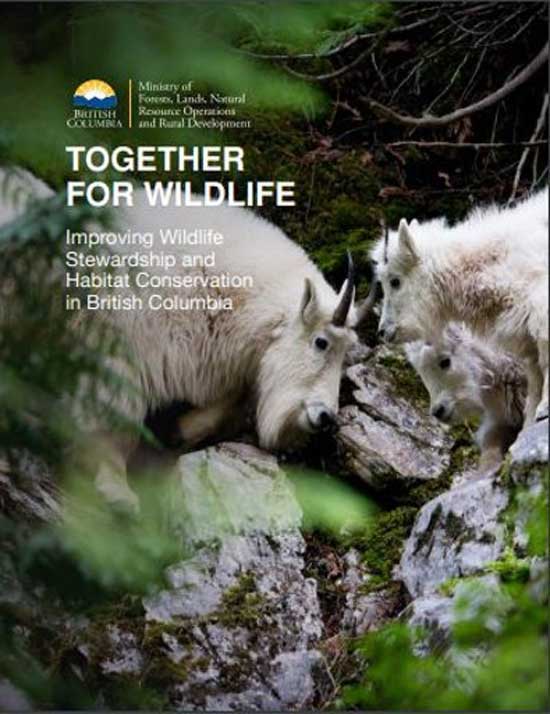 WHAT SHORT TERM SUCCESS LOOKS LIKE
Implement Together for Wildlife

Move to Wildfire Restoration Logging

LNRO Reorganization

FRPA II Regulations

Old Growth Strategic Review

25X25 commitment

Reconciliation through Conservation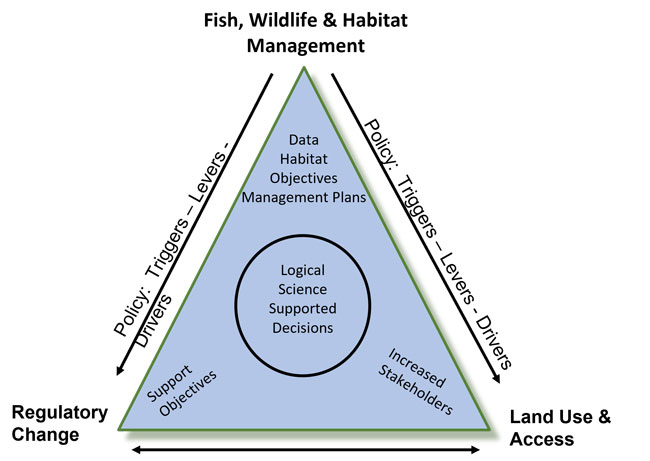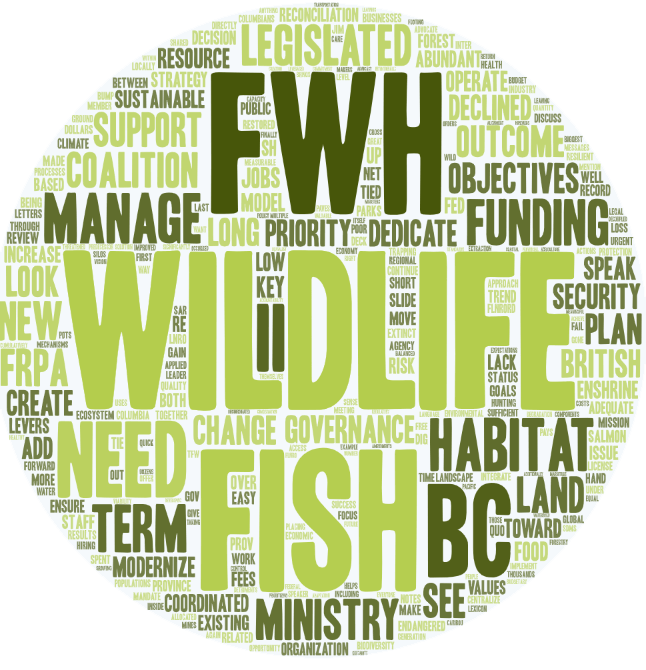 Prescribed Fire Tuchodi River Valley